LIQUID HEATING DOLL
LIQUID-BASED HEATING. Blood-vessel-like designing for the body heating, more even, wider and safer for long-term use. The perfect mate to warm your bed and heart during the dark cold night.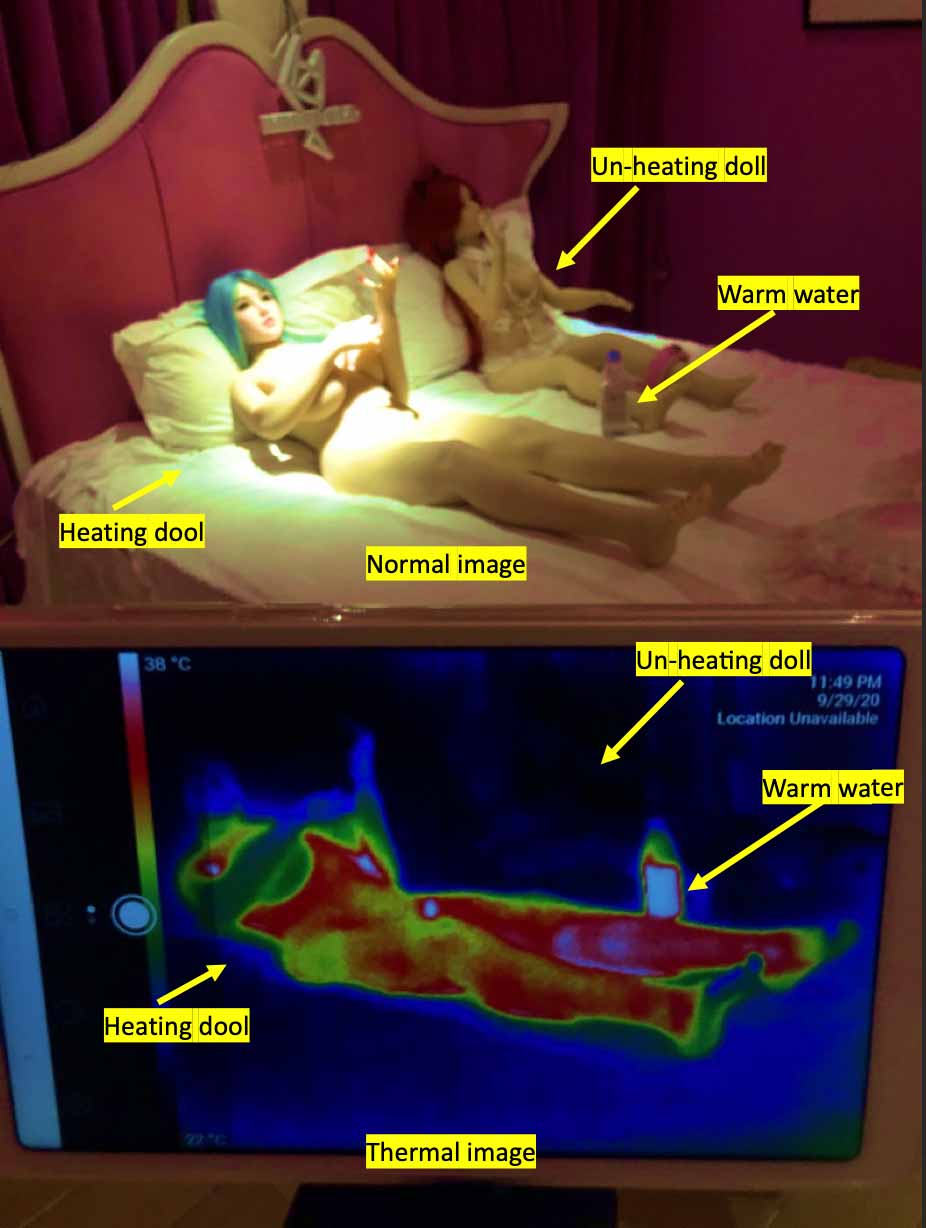 Check the thermal picture following, which shows the heating doll's body temperature.
The benefits of the Liquid-heating doll
What's the advantage comparing to the traditional electronic wire heating doll?
It's warmer
Compared to the wire-heating, it's possible for liquid heating to cover a larger body part.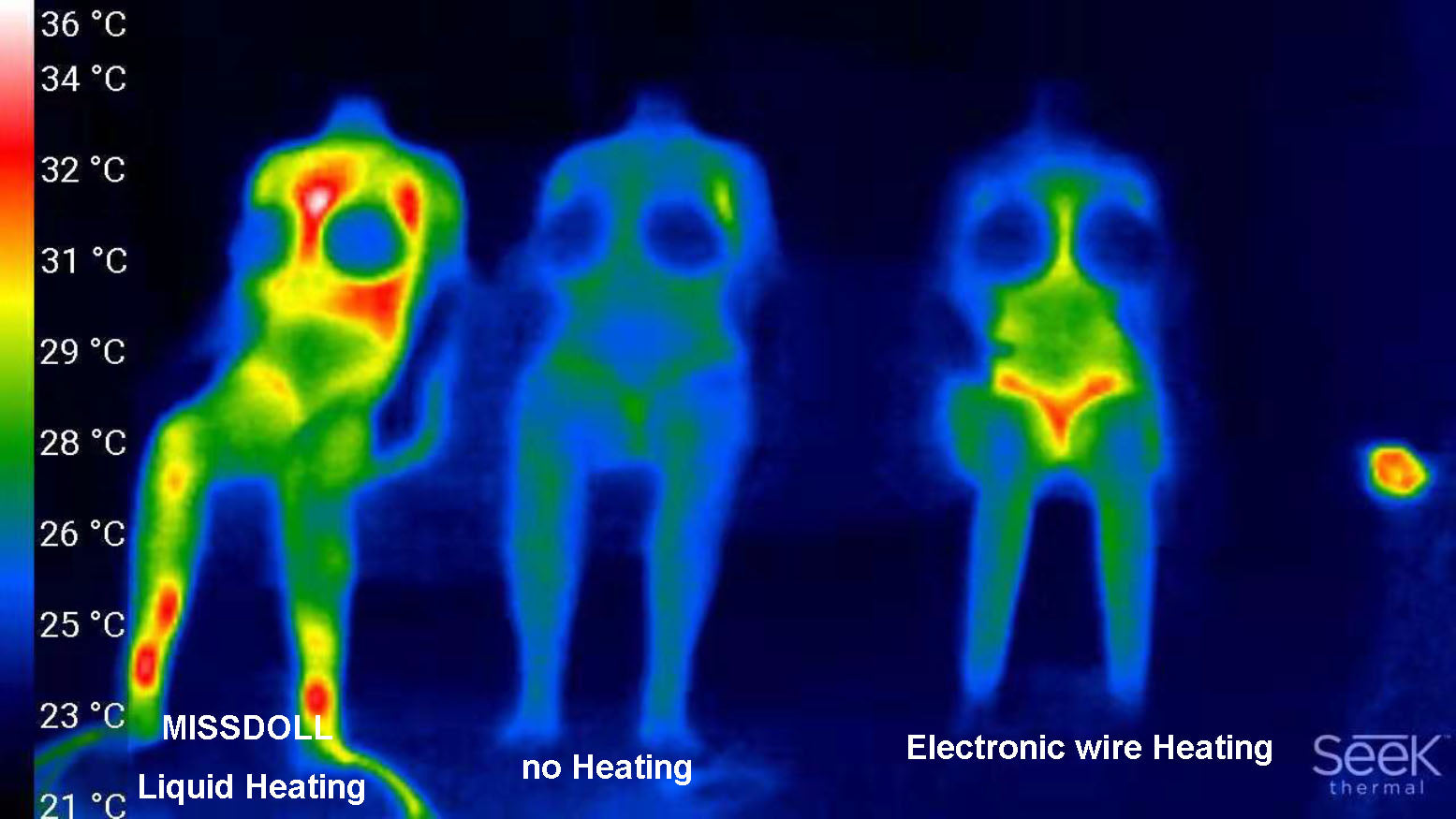 It's safer
The following video is a typical electronic wire heating doll accident, and it happens with a chance close to 100%. Imagine what will happen when one day your hand touches her body while you are about to sleep and there is a shortcut...
The lifetime of your doll may last longer
For electronic wire heat, long-term body movement may lead to power supply wire fail.  It's theoretically and in real the truth.
For Liquid heating, the liquid pipe is made of flexible material and is designed for the scenario of long-term bending and twinkling.  
MISSDOLL Liquid-Heating doll extra features
Every Liquid heating doll is compatible with the following features:
Specification 
Scenario: Bed, table, sofa, chair

Material: Silicone, TPE, Stainless steel, IC
Doll size: 4.6ft, 5 ft, 5.2ft, 5.4 ft for choose
Package: Full body doll*1, MISSDOLL MATE*1, liquid heating device*1, tube, Lubricant bottle*1, etc.
Featured
Best selling
Alphabetically, A-Z
Alphabetically, Z-A
Price, low to high
Price, high to low
Date, old to new
Date, new to old